Careers Education, Information, Advice & Guidance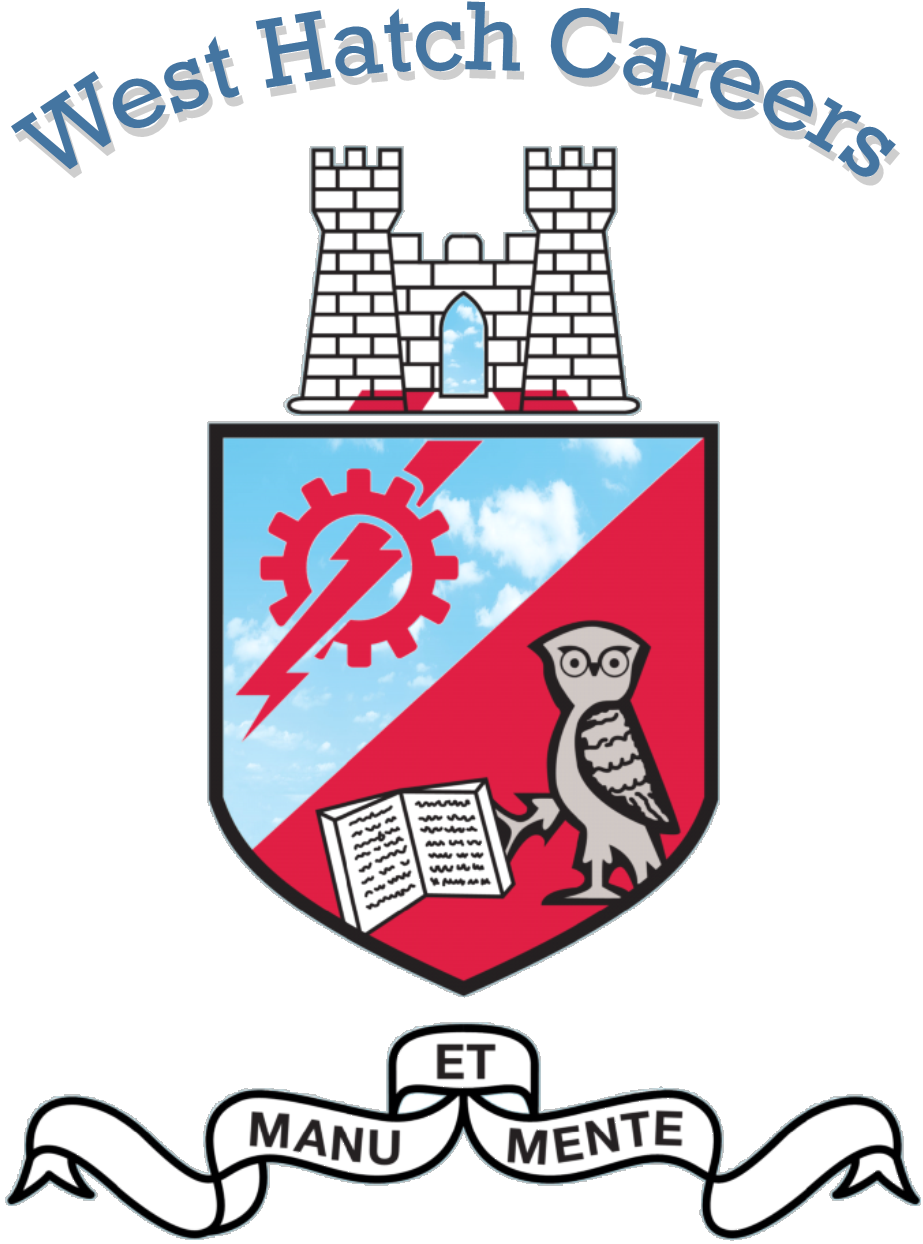 These are unprecedented times, but I just want to assure you that we are still available to provide careers advice and guidance remotely. Although we will not be in school, our Careers Leader, Mr Towsey will still be responding to emails and messages. Although it will not be possible to provide face-to-face guidance, it will still be 'business as usual' for us and we are even planning on increasing and developing our current provision and resources.
If you have any questions or suggestions about what we could do, please do not hesitate to contact us (gtowsey@westhatch.net).
We understand the importance of making informed decisions, so we make sure our students have access to all the relevant information and opportunities to make those decisions. We also acknowledge the need to start this process early.
Through workshops, events and PSHEC lessons, students start discussing options and careers in Year 7 and continue with their careers exploration throughout their time at West Hatch. In Year 8 and 9, they should have a basic idea about possible careers and options, but they will also start to focus on possible GCSE options. In Year 10 students will have a one-on-one Careers Meeting with Mr Towsey, as well attending various workshops and drop-in sessions. Students will also take part in a two-week Work Experience. The focus then shifts to post-16 options when students are in Year 11. There is an opportunity to attend a Transition Day and events, such as the Apprenticeship Roadshow. When students join the Sixth Form they will work closely with Mrs Moore and Mr Towsey to discuss all their possible options after Year 13. There will be a number of workshops and events based around Careers, Higher Apprenticeships and School Leaves Programme, but also a greater focus on the UCAS process and University applications.
At West Hatch, we have our own Careers Centre and Careers Leader. Our Careers Centre, which is next to S19, is open daily from 8.30am - 4.30pm. We run an 'open door' policy for our Careers Centre, so (unless there is an interview in progress) students can come into the Careers Centre at any point and look through our resources or speak to Mr Towsey. Students can also make an appointment in person or via e-mail.
Contact details for Mr Towsey, Careers Leader:
email: gtowsey@westhatch.net
tel: 020 8504 8216 ext. 1058
Careers Education, Information, Advice and Guidance (CEIAG) Team
Mr G. Towsey – Careers Leader
Mrs I. Muscatt – Work Experience Coordinator
Mrs K. Moore – Deputy Head of Sixth Form & UCAS Coordinator
Mr S. Langton – Assistant Headteacher with responsibility for CEIAG
Mrs S. Jones – CEIAG and Employer Link Governor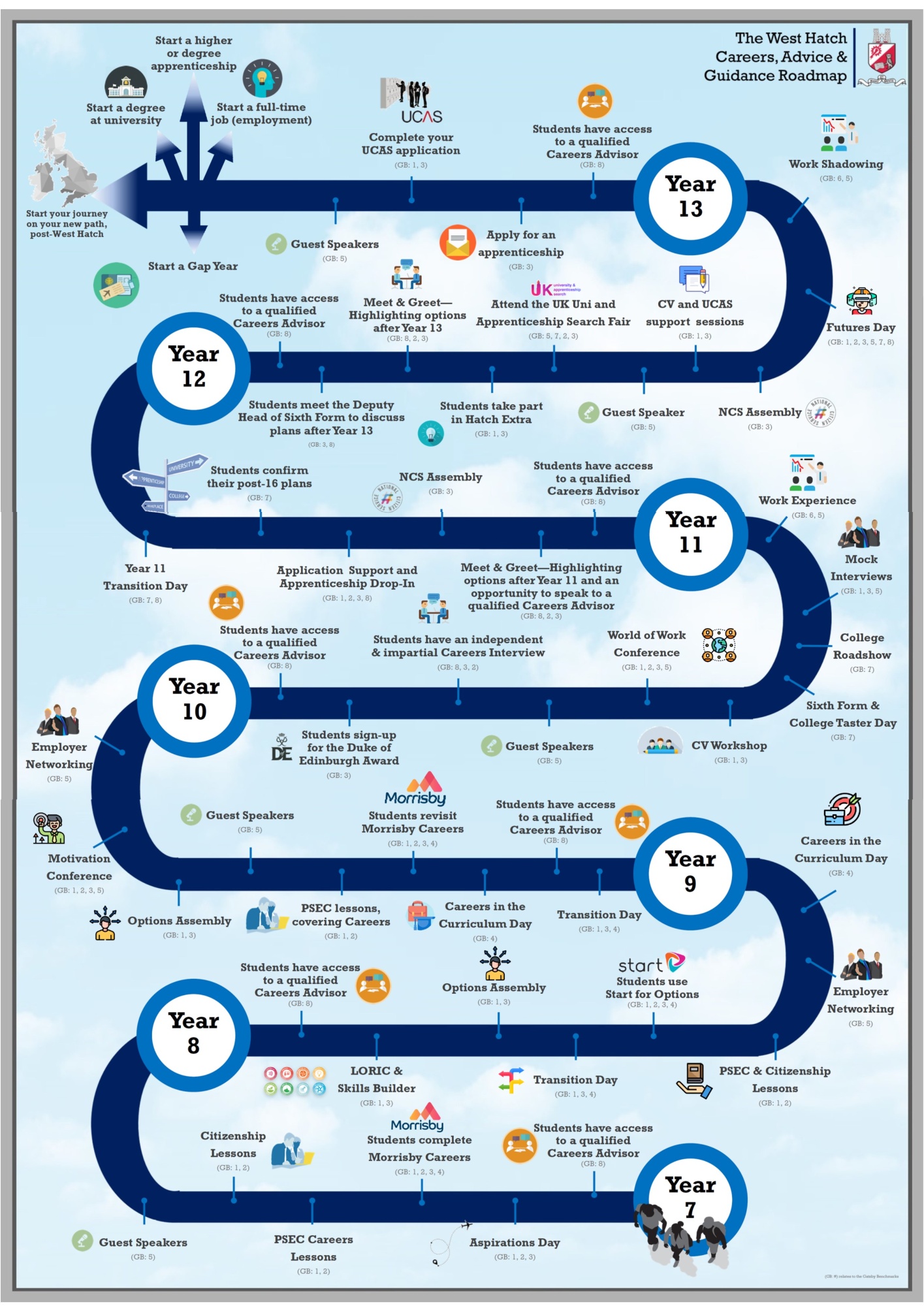 "This prepares students well for the next stage of their lives."