West Hatch High School students chalk up notable exam successes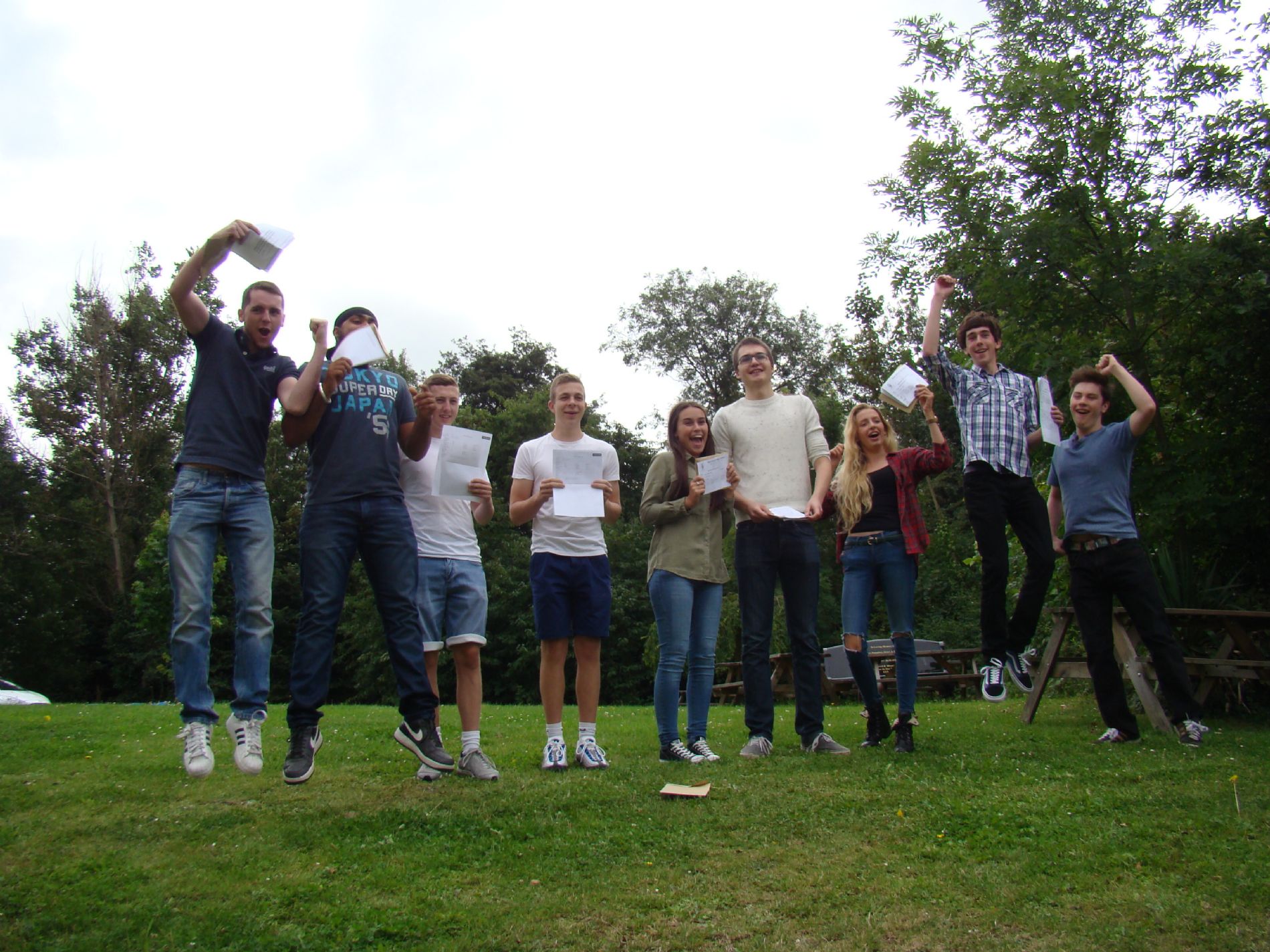 West Hatch High School Sixth Form students have again produced excellent results across the whole spectrum of A-level and Vocational courses.
Fifty per cent of Year 13 students achieved the highest grades of A*, A and B – up from 45 per cent last year.
The percentage of students gaining A* and A grades also improved and now stands at 27 per cent.
The overall pass rate is an impressive 99 per cent.
Many students achieved at the highest level enabling them to go to top universities.
Reggie Clark achieved straight A*s in Maths, Physics and Chemistry and intends to study Civil Engineering at Bristol.
Olivia O'Grady achieved an A* in English Literature and Maths and an A in Biology and will study English at University College London.
Chloe-Annabelle Ward gained an A* in Chemistry and As in Maths and Geography and will study Medicine at Sheffield University.
James Elverson scored A* in Biology, A in Chemistry and B in History (Chemistry at Nottingham) and Michael Kavanagh gained A* in Physics, A in Chemistry and B in Mathematics (Electrical and electronic engineering at Bristol).
Stiff competition came from the vocational courses where 90 per cent of the Cache level three diploma (nursery nursing) students achieved AAA.
Bonita Sawyer added BTEC Dance and is going on to study Children's nursing at London South Bank University.
All of the BTEC Sports Diploma students gained between A*A*A* and A*AA.
Congratulations also go to the following who all achieved triple A*- Sharrell Marshall, William Sabine, Toby Vincent, Sam Gibson and Head Boy Amrit Panesar, all of whom are going to study Sports Science or Physical Education at universities including Brighton and Middlesex.
On the Advanced Applied Business course, Connor Hardy, Jack Ware, Aidan Saedi, Travis Ugbelase and Lauren Londors all gained BB.
First year A-level students (Year 12) also achieved very well with an impressive 27 per cent of students gaining either an A or a B grade at their first attempt.
Anna Clark achieved grade As in Biology, PE and Psychology and a B in Physics; Max Carlstrom gained As in Biology, Chemistry and Economics and a B in Mathematics.
Close behind with two grade As and two Bs were Hayley Blaber, Harry Klein, Edward Yamah and newly-elected Head Girl Deanna Mathers.
George Green, the school's Director of Sixth Form, said: "As an inclusive, caring, long established and successful Sixth Form we are proud of all of our students' results.
"Their hard work coupled with excellent teaching from our experienced staff will enable West Hatch to continue to provide a high quality Sixth Form education."
---
PICTURES
Note to media: Original versions of all the images which appear at https://www.flickr.com/photos/everythingeppingforest/sets/72157646448150822/ are available for media use on request
Captions:
WEST HATCH 1 - Chloe-Annabelle Ward with Director of Sixth Form George Green
WEST HATCH 2 and 3 - Chloe Annabelle Ward
WEST HATCH 4 – The moment Reggie Clark saw his exam results
WEST HATCH 5 – Reggie Clark
WEST HATCH 6 – Olivia O'Grady
WEST HATCH 7 - Harinder Sohel
WEST HATCH 8 - Top students at West Hatch High School celebrate their A-level results