West Hatch Awards Evening 2023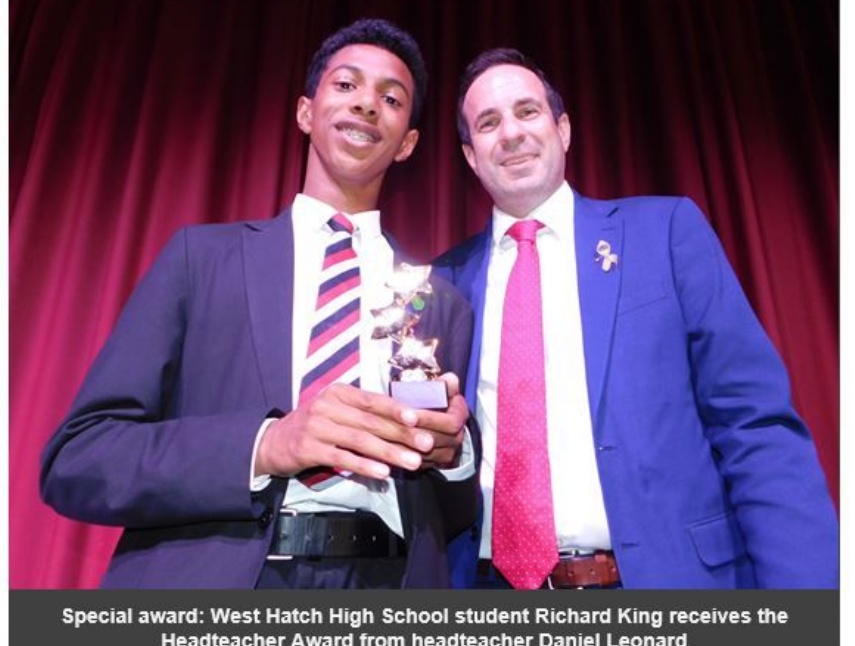 Students at West Hatch High School, Chigwell, have been recognised for their academic success and their contribution to school life.
Awards were presented to students in Years 8, 9, 11 and 13 by Chairman of Governors, Adrian Harris and Headteacher Daniel Leonard last week with the Awards Ceremonies featuring performances by some of the school's musicians.

Headteacher Daniel Leonard said, "It is always lovely at the end of the year to celebrate those students who go the extra mile and show dedication to their studies. I know that the families who attended the Awards Evening will be exceptionally proud of their children who have been recognised by the school for their attitude to learning and academic achievements this year."

"Among the award winners were many of our Year 11 and 13 students and I look forward to seeing all of these students in the summer when they receive their examination results. I'm sure the hard work and perseverance they have shown over the last two years, which has led them to receiving these awards, will lead to them achieving amazing results this summer."

Mr Leonard added, "I was delighted to award a special Headteacher Award to Richard King."

"Richard is an exceptionally talented young man who has represented the school with aplomb over the past three years. Richard has been accepted into the Brit School and will therefore sadly be leaving us this summer, but I know his hard work and dedication will support him in being a huge success in the future."