Redbridge Book Award 2023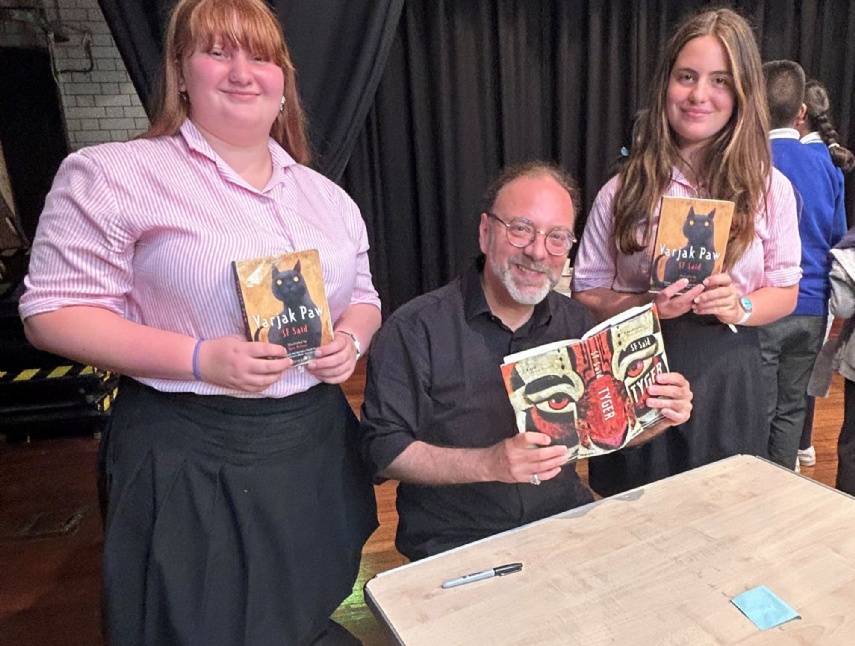 In recognition of their commitment to reading this year, our enthusiastic reading group enjoyed a trip to the Redbridge Book Award ceremony. As a group, they read their way through 30 longlisted titles at the start of the year, before voting on a shortlist of 10 in March and eventually choosing a winner for either the children or teenage category.
At the award ceremony, students took part in a quiz on the shortlisted books, listened to a motivational speech by guest speaker Dr. Stuart Lawrence, followed by a Q&A session with shortlisted authors SF Said, Christopher Edge and Sufiya Ahmed.
Providing our students with a physical copy of the book and then meeting the authors helped them to engage and relate to the author's work. They also had the opportunity to purchase books and get them signed.
It was a great way to end the year!