National Reading Champions Quiz – Regional Heat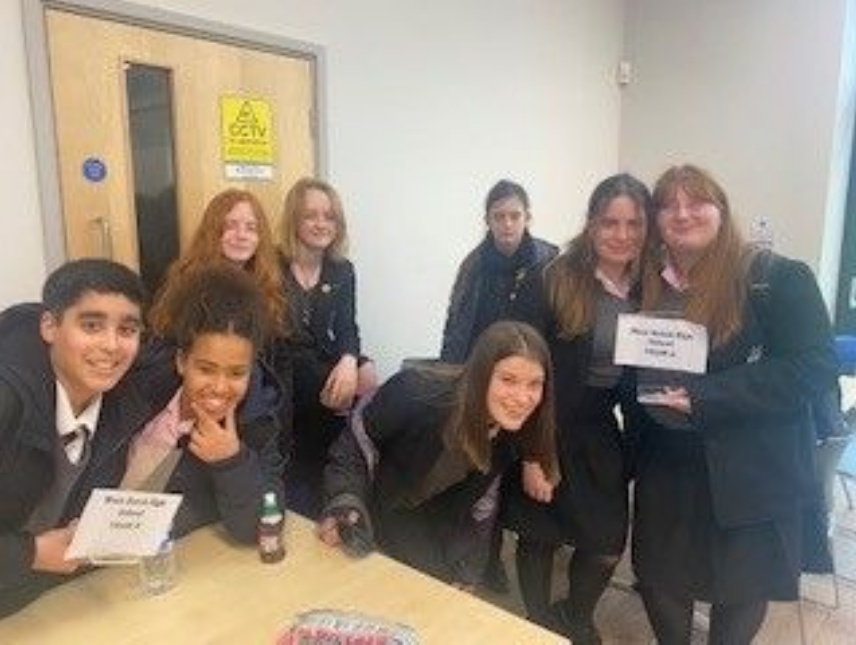 Two West Hatch teams competed in the Thames Gateway and East London regional heats of the National Reading Champions quiz.
The quiz consisted of 80 questions - eight different categories with ten questions each, all from the wonderful world of literature. It was a challenging but exciting event for our students, an opportunity to use their wider reading knowledge in competition against other schools.
18 teams battled it out for a place in the finals. West Hatch Team B came a respectable joint 5th place with West Hatch Team A not far behind in joint 8th place.
The competition, which is in its third year, is led by the National Literacy Trust and funded by the Author's Licensing and Collecting Society (ALCS). It celebrates keen, young readers and champions the important role of teachers and school librarians in promoting reading for pleasure.
Mrs Sheikh, school librarian said "As part of our World Book Day celebrations we entered this competition. The students were so excited to be taking part in a national competition and there was a real buzz around the library. It was great to see how both teams had prepared and worked together on this Quiz and they should all be extremely proud of their achievements."
Team A: Sophia Wallman, Erin Sands, Sophie Burrell and Sophia Dobson
Team B: Lily Machon, Veer Rai, Ethan Van Schalkwyk and Isabella Sidloff
Reserve member: Chloe Sheers, who not only cheered her team on from the sideline but did a fantastic artist's impression of both teams during the event.