Love Lounge 2023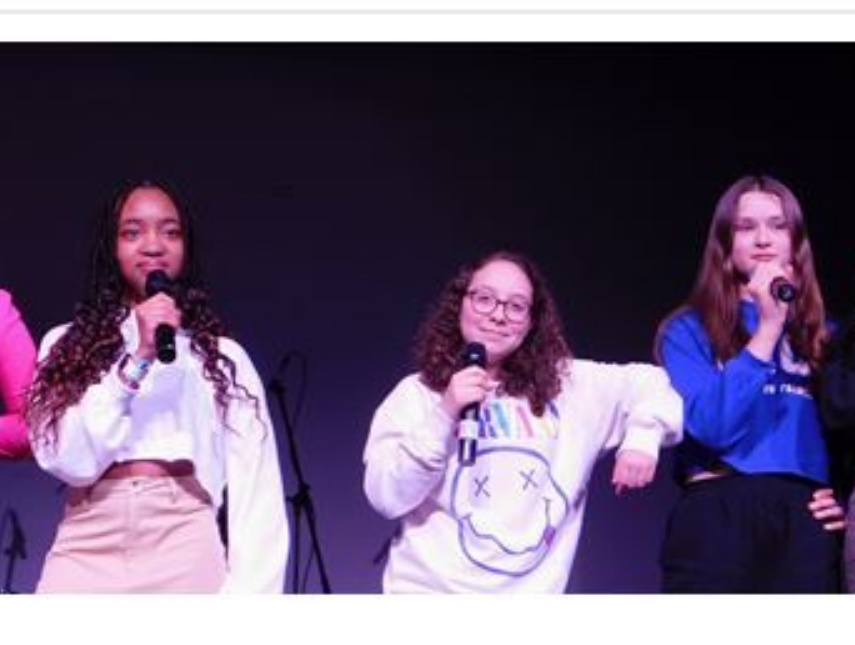 Students from all year groups took to the stage at West Hatch High School, Chigwell, for a 'Love Lounge' evening of music, dance and readings.
The audience were taken back to Christmas with the production including festive items which could not be performed by Year 7 students last December when the annual carol service had to be cancelled.

There were numerous solo and group performances, along with dancing and readings with students introducing the student performers.

Headteacher Daniel Leonard said, "This was a tremendous show and I was overwhelmed by the talent of our students whether it be singing, playing instruments, reading poetry, dancing, presenting the evening or our excellent Tech Team. The quality of the performances was even higher than last year and it was great to see students from all years performing so confidently."

"My thanks go to all of our students for the dedication and commitment they have shown to rehearse and prepare and, of course, to our staff - most notably Head of Music, Marcella Lord - who produced such an outstanding show."