Members of school choir sing at Care Home's Christmas market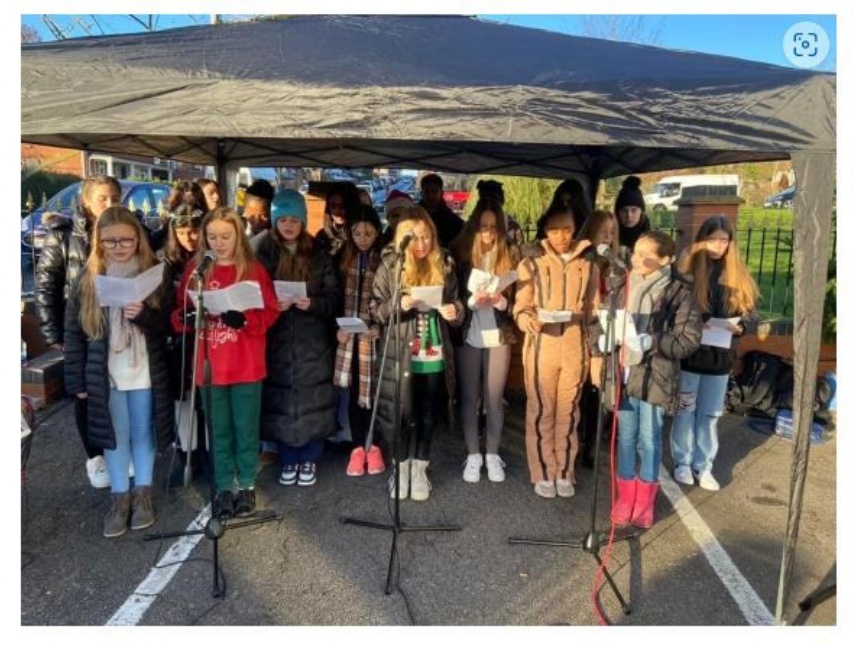 Twenty-five members of the West Hatch High School Choir braved the cold to entertain residents at the Belmont Lodge Care Home Christmas Market on Saturday 10th December.
The event raised £444 for the Care Home!

The Home's Activities Manager, Dawn Harrison - who organised the event - sent a thank you message to Head of Music, Marcella Lord.

She said, "Thank you so, so much from the bottom of my heart, you were all incredible and we are so truly grateful to you for making our Christmas magical. You were truly amazing and I thank each and everyone of you."

Ms Lord said, "I am so proud of all the students, it was freezing but they sang for all the people and did not complain at all. Some of our new Year 7 students sang for the first time at an event and they could not stop smiling!"