West Hatch crowned Regional Winners!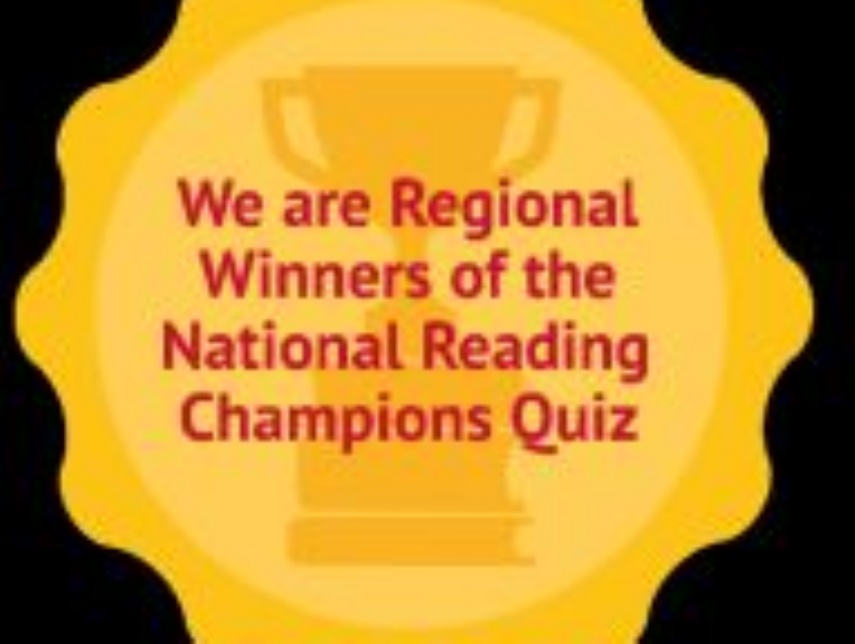 Two teams (A&B) from West Hatch took part in the National Reading Champions Quiz 2022
The National Reading Champions Quiz is an annual opportunity for enthusiastic young readers to go head to head with their peers to showcase and celebrate their knowledge of reading.
Both West Hatch teams competed against 22 teams from 13 schools in the area during the heats on 17th March. All teams showcased their skilful ability to identify the characters, authors and titles of some of the most well-loved stories. The quiz consisted of 80 questions – eight different categories with ten questions each
Team A scored 56/80 and narrowly missed out as runners up but Team B scored an impressive 61/80 to be crowned joint winners with Harris Academy.
Team B will be awarded with a regional trophy and a £20 book token per student. They will now be heading to the grand final on 25 May in London to compete with schools from across the UK to be crowned the National Reading Champions 2022.
Mrs Sheikh, school librarian said, "As part of our World Book Day celebrations we entered this competition for the first time. The students were so excited to be taking part in a national competition and there was a real buzz around the library. It was great to see how both teams had prepared and worked together on this Quiz and they should all be extremely proud of their achievements. We can't wait for the finals now!"