GCSE Results 2021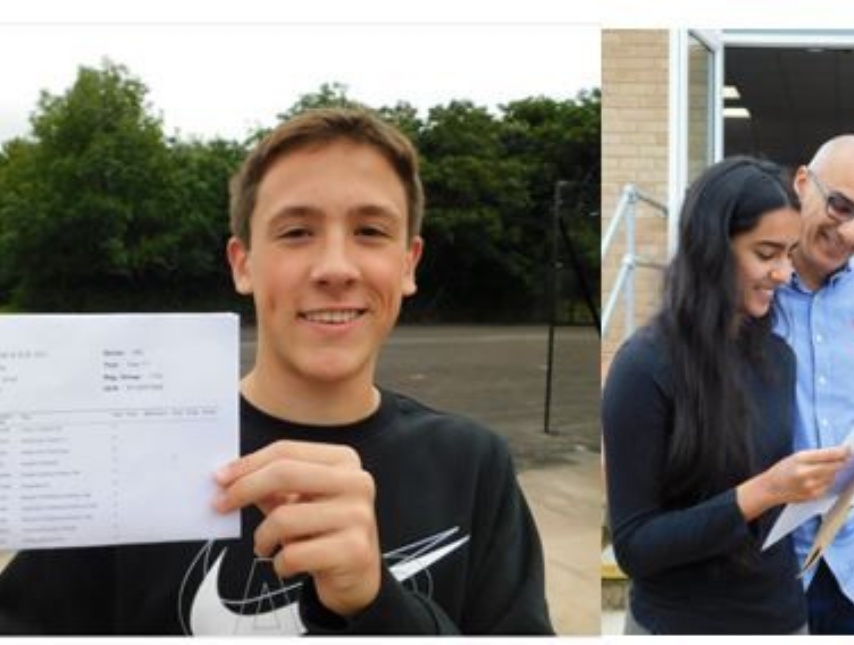 Students at West Hatch High School were celebrating their GCSE examination results today with the vast majority enrolling into the School's Sixth Form.
Results days are always a stressful enough time for our students, but having had to deal with the disruption to their lives and their studies over the last two years, our students are finally able to celebrate their hard work and plan for their next two years of study.
Headteacher, Daniel Leonard said, "This year's students have worked so hard under such challenging circumstances and within an ever-changing landscape. They should be very proud of what they have achieved; we all certainly are. The results our students have achieved this year are the culmination of their diligence and dedication. We look forward to seeing so many of them return to our school in September ready to start the next stage in their lives."
As a result of the processes by which students have been awarded grades this year, we will not be releasing overall school figures but wish to celebrate the achievements of our students nonetheless. Congratulations to the following students who have really excelled this year:
Grades

Student

9

8

7

6

Dist.*

Dist.

Max

Richards

11

0

0

0

0

0

Eva-Marie

Kennedy

6

4

0

0

1

1

Safiyah

Yacoobali

5

2

1

0

0

0

Ethan

Haywood

2

7

1

1

1

0

Cosmina

Salomia

2

8

1

0

1

0

Chloe

Wong

5

4

1

1

1

0

Alisha

Ahmed

4

4

2

1

0

1

Natalia

Ahsan

5

5

1

0

0

0

Leanne

Ramm

2

5

3

1

0

0

Esha

Sharma

2

6

2

1

1

0
Mr Leonard continued, "We are exceptionally proud of all of our students, not just those listed above but are delighted to be able to share such outstanding achievements with our community. I hope that our Year 11's can now relax for the summer and prepare themselves for the road ahead. I'm sure I speak for all of our students in thanking the staff who have helped them to achieve such fantastic results this year."
The Sixth Form at West Hatch is well known for its excellent provision and results, extensive range of well-established A Level and Vocational Courses, its Work Shadowing, Extended Project Qualification, Duke of Edinburgh Award Scheme and opportunities to trek and travel abroad. When our Sixth Formers leave, they take with them the confidence, skills and excellent results enabling them to compete with the best.
The Sixth Form Centre is set in extensive grounds with superb facilities. Details of courses open for recruitment and information regarding our Sixth Form Open Events for the next year's intake will be available on Monday 6th September, please visit www.westhatch.net or contact the school office.