School thanks COVID-19 testing volunteers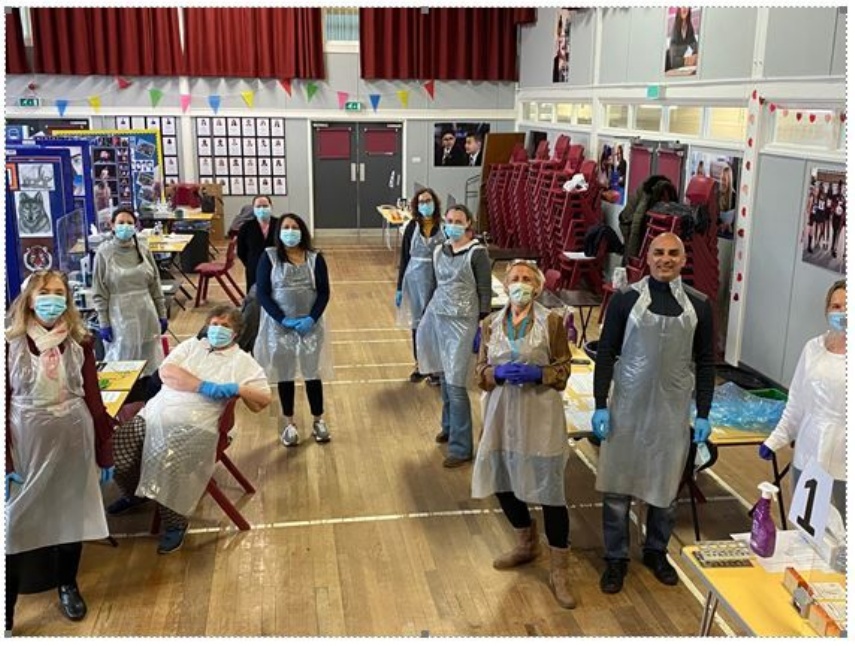 West Hatch High School has completed more than 2,300 COVID-19 lateral flow tests over eight days - thanks to the efforts of the school's COVID-19 testing volunteers.
Tests have been carried out on students in all year groups, from Year 7 to Year 13.

About 40 members of the school community have volunteered to support the school, with the volunteers including members of students' families and members of the Governing Body.

Headteacher Daniel Leonard said, "We are so grateful to everyone who stepped up, were so giving of their time for training and testing and helped us keep our school a safe environment." He added, "I cannot thank our volunteers enough for the time they have given to the school, and also the kindness and care they have given our students while carrying out the testing process. I am also delighted with the way our students have coped with returning to school and being tested over the course of their first week back. I feel very proud to be part of the West Hatch family."

Students have now been provided with home test kits and will no longer be tested at school.