Students praised for "exemplary" behaviour on first day back at school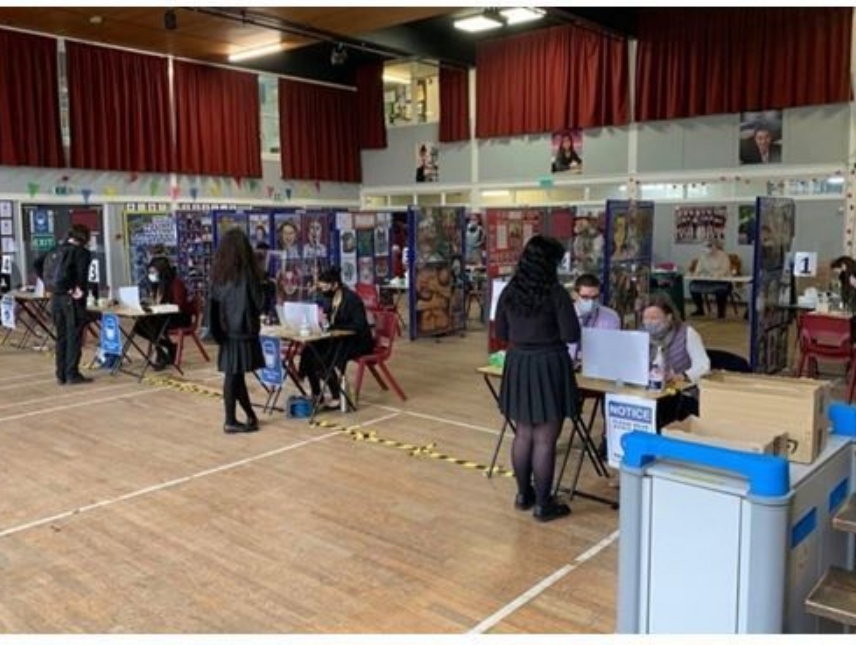 Students at West Hatch High School, Chigwell, have been praised for their "exemplary" behaviour and attitude as they returned to school on Monday.
Some 650 students were in school with almost 300 undergoing a COVID-19 test. Other students had taken a test in the local community.
It was the first 'roadmap' day back at school for many students who were in the classroom after several months of home learning.
Key Stage 4 and Key Stage 5 students were back this week, with Key Stage 3 students returning next Monday.
Dozens of volunteers from the school community were in the school today assisting with the testing process.
Headteacher Daniel Leonard said, "It was wonderful to see our Key Stage 4 and 5 students in school today. Their behaviour and attitude has been exemplary. The additional requests we have had to make such as masks and testing have been dealt with without complaint and I can't praise them all enough. Well done to all our students and staff. It's so nice to have some normality back and we are all looking forward to our Key Stage 3 students joining us in school next Monday (15th March)."
Some 270 students took COVID-19 tests today with the daily number set to change depending on the year groups involved.
Mr Leonard said, "We are delighted to have around 50 volunteers - parents, grandparents and governors - supporting us with a number of our support staff involved as well. As with all schools, it has been a huge effort but we are delighted with the response and the support we have had from everyone in the community and also for the support we have had from Essex County Council and Redbridge Public Health with our community testing."