New English and Languages building officially opened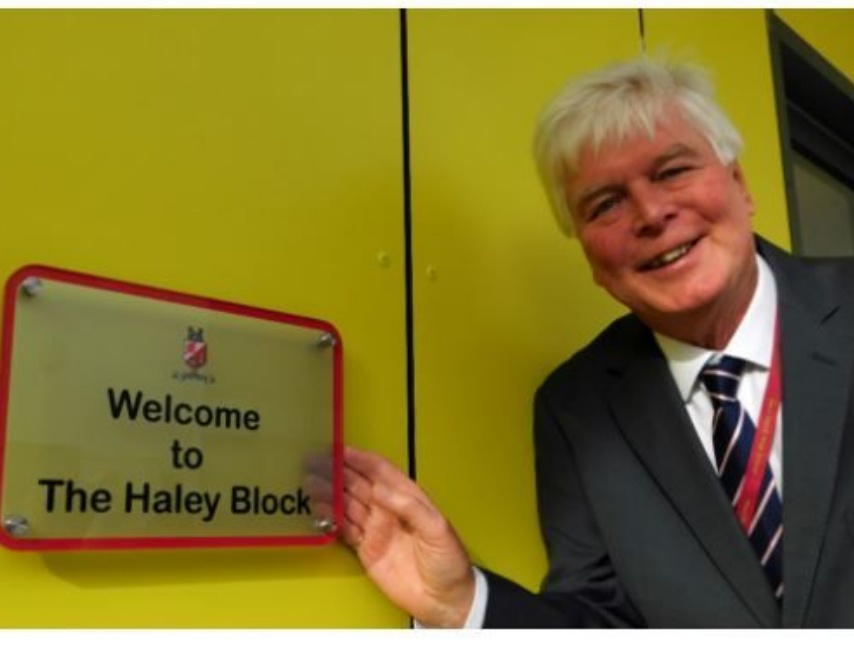 The second part of a building programme at West Hatch High School, Chigwell, has been officially opened.
Having already opened new Science, Technology and Music facilities along with a Dining Room extension in 2019, the nine-classroom English and Languages block will be used by students for the first time after half-term.

The additional facilities are needed to help the school cater for the additional 60 students who have joined the school in each year group over the past three years with a further 120 students set to start in the next two years.

Work on a new sports hall is set to be completed early in the New Year.

The English and Languages building, which was meant to have been completed 18 months ago, is named after the school's Chairman of Governors, John Haley, who has been a governor for some 30 years and chairman since 2010.

Headteacher Daniel Leonard said: "We are delighted to finally open the doors and allow our students to come in and use it after half-term, it has been a long time coming. Bringing more students into the school has brought a richness to the school. Once the sports hall is finished, we really will have a school that has state-of-the-art facilities ready for the next development in our students' education."

Mr Haley said: "It's a magnificent building and it's a desperately needed teaching facility. The students will benefit greatly from the additional accommodation."

He added: "I'm in a state of shock to see that the building bears my name. It's a complete surprise and I feel very proud to have my name on the building, but the most important thing is that the facility is here for the entire school and to benefit all students."

Mr Haley and business manager Lisa Barker cut the ribbon to officially open the building before Mr Leonard unveiled a plaque revealing the name - The Haley Block.