West Hatch High School selects two Senior Ambassadors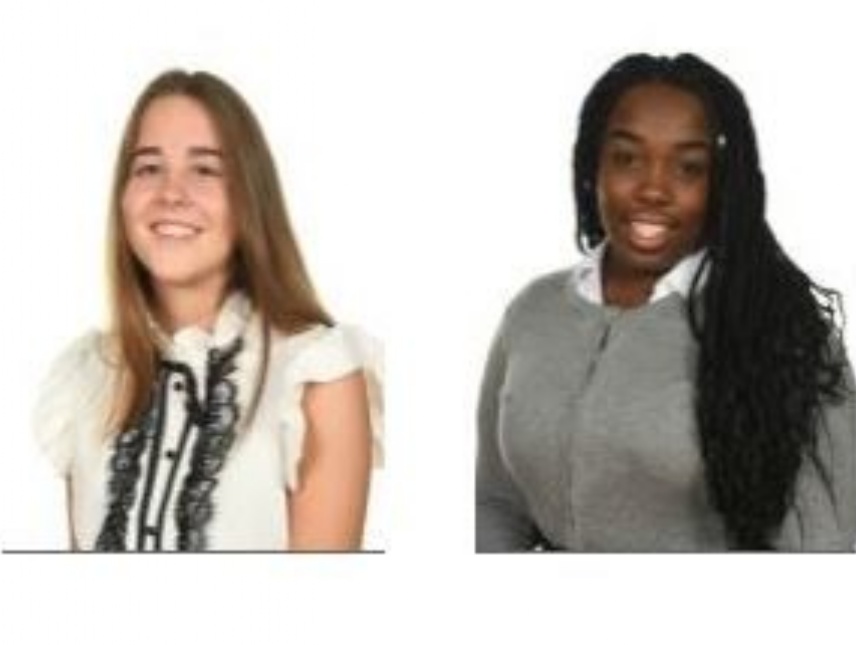 Two Senior Ambassadors have been chosen by West Hatch High School following a rigorous selection process.
Amy Fitch and Emily Mae Bampoe were selected after publishing manifestos and after shortlisted students were interviewed.

Headteacher Daniel Leonard said: "There were a significant number of students who applied and they all had to create a video with their manifesto and the students and staff voted.

"Shortlisted students had to give a presentation and have a formal interview with myself, our Chairman of Governors, John Haley, and Assistant Headteacher Vicky Schaefer.

"All the students presented themselves exceptionally well and the decision was extremely difficult but we are delighted with our choice and excited to see how Amy and Emily will take the role forwards next year."

The Senior Ambassadors are seen as the main role models of the school, leading by example in work, behaviour and dress.

Among their duties will be to provide support and guidance to pupils, fostering a sense of community in the school and provide support and leadership to the Student Council, to attend all evening events and give key presentations and speeches to prospective parents and students.

The girls will also greet important visitors and conduct tours, plan and present at least one assembly to all houses each term, attend Senior Leadership Team / Governors' meetings and report on wider school issues, assist in charity and fund-raising events, organise and lead meetings with the Sixth Form Prefects, assist in organising the Sixth Form Leavers' event and Year 13 Leavers' Assembly and work on leading the diversity agenda in school and supporting students with their return to school following the coronavirus 'lockdown'.

The School Ambassadors (Deputies) are Fiona Sylejmani, Daisy Bongart, Harry Fogarty and Ajay Bhopal.