Netball team reaches Essex Cup quarter-finals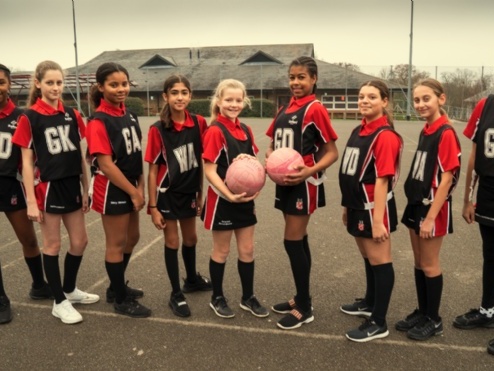 West Hatch High School's Year 7 netball team are through to the quarter-finals of the Essex Cup after beating Southend High School for Girls 17-16.
West Hatch were three points down with five minutes remaining and worked hard to overcome their opponents to clinch victory.

Coralie Reid, Team Manager and Head of Department, was proud of the resilience shown by the team.
She said: "The girls have worked very hard this year and I am very proud of how far they have come.

I'm particularly pleased that they showed such determination to come back from a losing position against a very good team having learnt from their mistakes earlier in the season.
There is still a long way to go in the competition but we will continue to work hard in preparation for the next match.

Player of the match was Zoufia Qureshi-Constable who worked tirelessly driving the team forward throughout the match."