West Hatch High School students become 'pen pals' with care home residents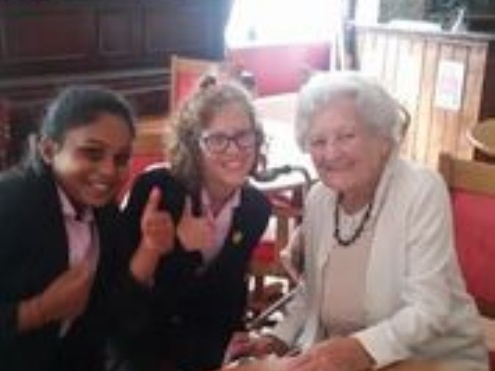 A group of students from West Hatch High School, Chigwell, have become 'pen pals' with residents Sherrell House residential care home in Chigwell.
Six Year 7 students - Pritiga Srikumar, Paige Crandley, Harristone Mayemba, Teddy Reid and Aamna and Mohammed Fraz - today visited the home, each taking with them a letter they had written specially for the visit to read to their chosen pen pal.

Headteacher Daniel Leonard said: "As a school we are always keen to develop links with the local community.

"The students chatted for over an hour with the residents and at the end the residents said they had thoroughly enjoyed the visit and hoped we would be back soon.

"The students too enjoyed their time at the home and are looking forward to the next visit."