Students take part in Jack Petchey's "Speak Out" Challenge workshop.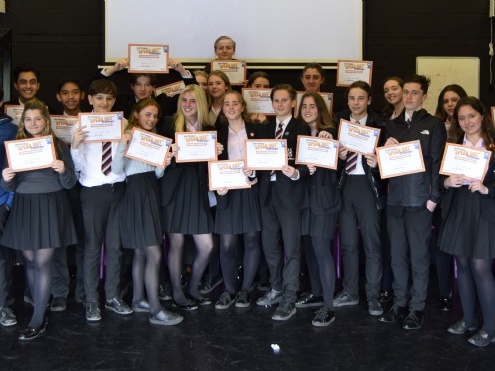 26 Year 10 students have taken part in Jack Petchey's "Speak Out" Challenge workshop.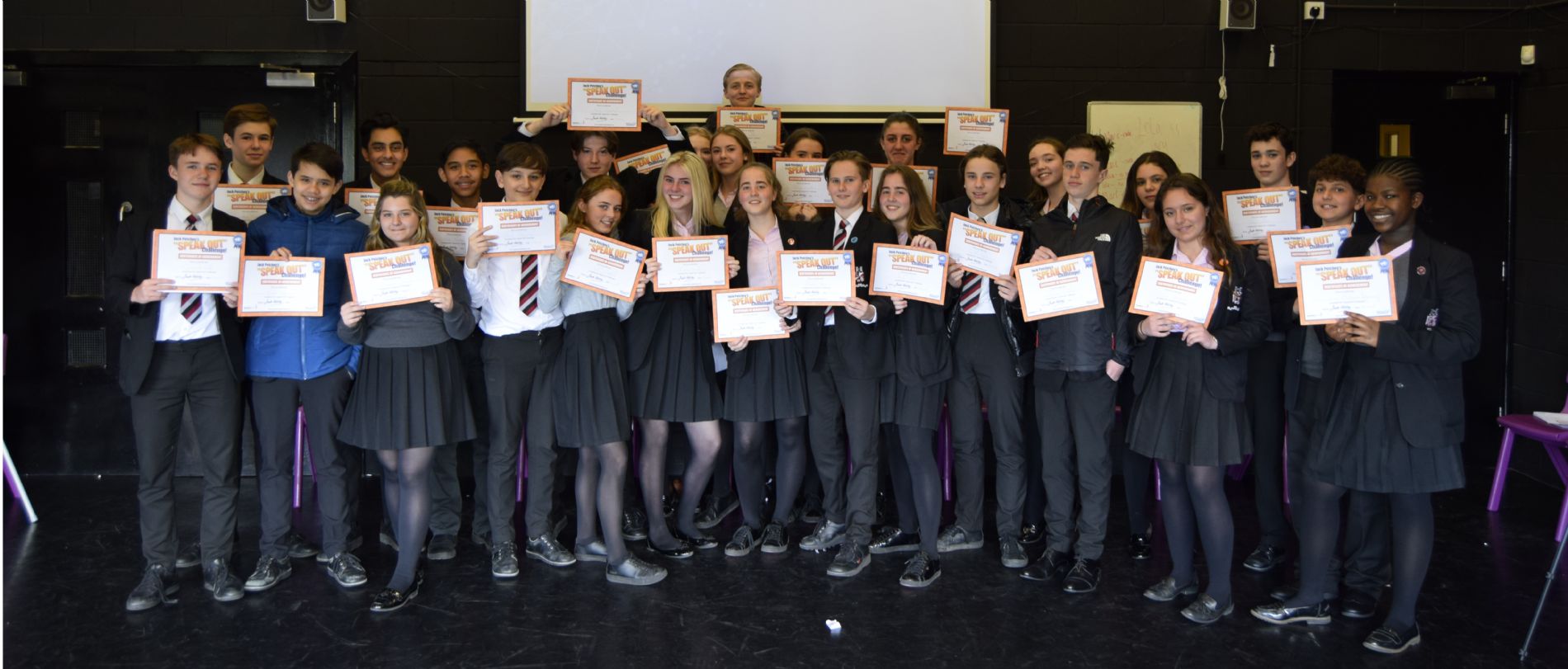 With topics ranging from feminism and animal cruelty to siblings and fashion; there was the usual eclectic mix of topics for the Jack Petchey "Speak Out" Challenge workshop.
On Tuesday 17th April, 26 Year 10 students took part in the workshop. Designed and delivered by Speakers Trust, and supported and funded by the Jack Petchey Foundation, the "Speak Out" challenge has become an anticipated annual event at West Hatch.
Students spend the day learning the skills and techniques for public speaking, making the most of opportunities to put these into practice, before preparing a speech they were judged on at the end of the day.
All the students involved really found the workshop beneficial: 99% of students said it has improved their confidence when it comes to public speaking. Jodie Verghese said, 'It was an amazing experience and it really boosted my confidence' and Imogen Stephens said it was 'very interesting and beneficial and a wonderful experience'.
With only about sixty minutes to prepare, all the students delivered a speech on a topic of their choice. They were judged on their content, delivery and structure, and four students were selected to go through to the School's Final: Kiera Carroll, Amy Fitch, Imogen Stephens and Denys Nunez. From the final four, one student will be selected to take part in the regional final on Thursday 10th May.
Rebecca Wallis and Robert Allen both received a Special Commendation certificate, in recognition of the quality of their speech, improvement and overcoming nerves.
Both Mrs Bendall and Mr Towsey, who were part of the judging panel, agreed that it was a difficult task to find only four students to go through to the School's Final; there were many students who scored highly on the day and some particularly interesting topics.
Mr Towsey, who is also the schools Careers Leader, said "No matter what our students go on to do in the future, there will come a time when they will need to deliver a speech and presentation. I am very proud of how well everyone did today. It can be daunting to speak in front of a group, but with relatively little training and preparation time, everyone managed to find a topic, plan a speech and deliver it."
We wish our final four the very best for the School's Final and will keep you informed about who will represent West Hatch at the Regional Final on the 10th May.