Year 7 and 8 Girl's Rugby Team undefeated!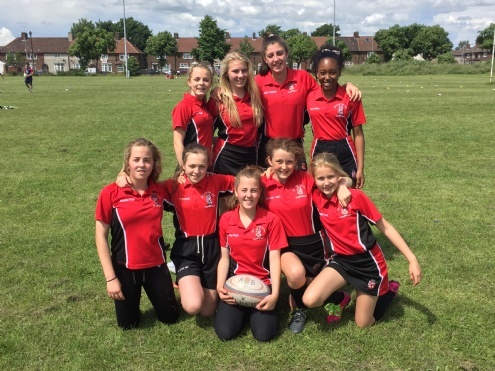 The Year 7 and 8 Girl's Rugby Team continues to go from strength to strength, as they remain undefeated in the Barking Tag Rugby competition.
On Wednesday 15th June 4 Year 7's and 4 Year 8's merged together to make a formidable team in the Barking Tag Rugby competition organised by the RFU.
The girls were dominant on the pitch from start to finish and produced results such as 7-1 and 5-0. Maddie Fitch ( who plays for Eton Rugby Club) managed a spectacular 7 tries, with her sister ( also at Eton) Amy scoring 4. The Year 7's also showed their worth as Isobel Smith scored 3 tries against schools such as Sydney Russell and Jo Richardson. This was the first time they had played together as a team and they gelled straight away. Lily Wagstaff captained the team on the day and showed great leadership skills, helping the Year 7's and organising the team. Kiera Carroll and Jodie Verghese were triumphant in moving the ball forward, drawing the opposition in, to off load a great pass, usually to one of the Fitches, or Lily, to score the try. Regular training attendees Tilly Mae and Faye ( Year 7) held their own, making crucial tags, and supporting the girls. Making her first appearance, Maya kept West Hatch in the game at one point with her rapid speed, to stop the opposition scoring at the last minute. Each girl played their part and they really enjoyed
Mrs Reid ( Head of PE) said "I stepped in to take the girls as Miss Dawkes (their coach) was unavailable. It was a pleasure to see how well they played, and always nice to see West Hatch completely dominate in any sport".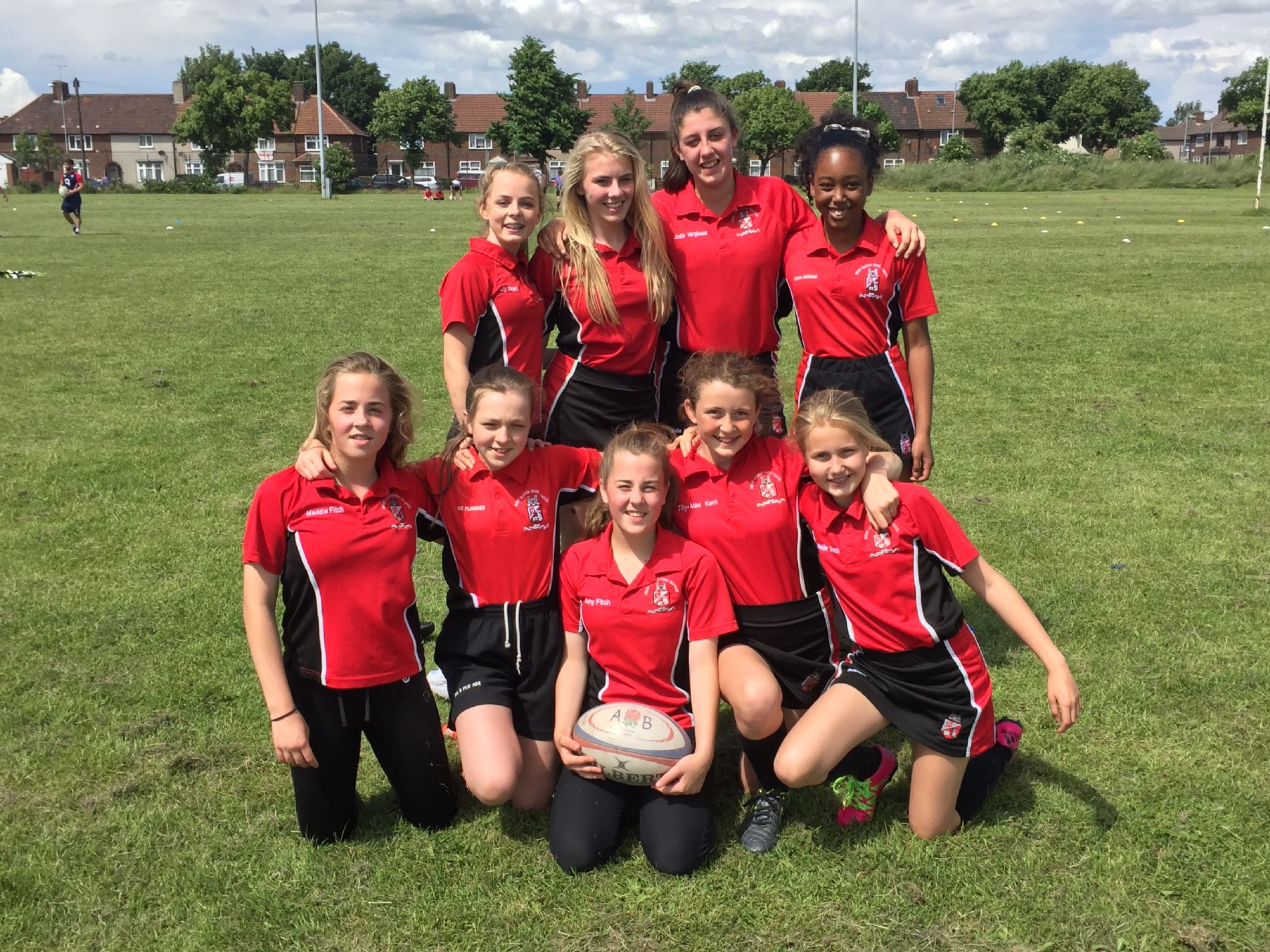 Back Left to right-
Lily Wagstaff (Captain), Kiera Carroll, Jodie Verghese, Maya Matias
Front Left to right-
Maddie Fitch, Faye Plunger, Amy Fitch, Tilly Mae Kent, Isabelle Smith.