Creative students show off Extended Research Project work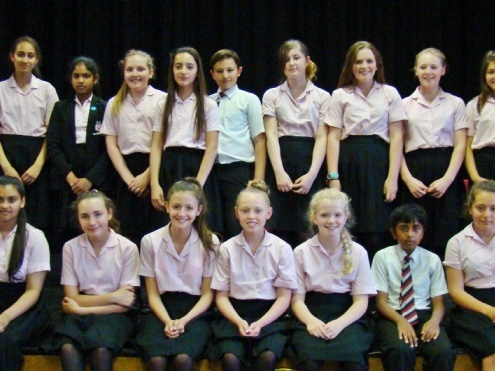 On Wednesday 1 July, West Hatch hosted its first Creative Showcase Event. This was an opportunity for guests to see and celebrate some of the fantastic research projects which our Year 7s, 8s and 9s have created over the last couple of months.
Fourteen West Hatch High School students have taken part in the school's first Creative Showcase.
The display evening gave the Year 7 and 8 students a chance to show off the work they completed as part of their Extended Research Project.
Teacher Naseem Alahi, the school's Extended Research Project co-ordinator, said:" Students have gone away and done some individual research and designed and recreated something of their own choice.

"We had lots of different projects - quite a few of our students went along to museums, found something that inspired them and recreated them."
Work ranged from fashion - and a dress made from newspaper - to butterflies, a mosaic and The Globe Theatre.
Mrs Alahi added: "The work was of a high quality, unique, creative and well researched and the evaluated projects were showcased in an interesting and memorable evening."

The judges praised students' ability to articulate in depth the concept behind their individual creations and their ability to answer questions asked as part of the judging process.
The overall winners were: Peoples' Choice award, Katie Scollan (with her interpretation of Van Gogh's Sunflower painting), the Judge's par excellence award, Imogen Stephens (butterflies); the Most informative and Engaging award, Kai Azizi (Animation); Most Insightful and Enriching, Sushanthan Chandramohan (Ferris Wheel) and Most innovative and imaginative, Olivia Roberts.