Michael McNeish and Boyband are through to the live semi-finals of Britain's Got Talent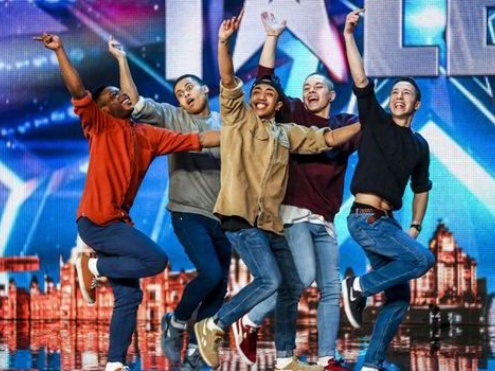 Michael Mcneish and Boyband are through to the live semi-finals of ITV's Britain's Got Talent, thanks to Ant and Dec's Golden Ticket
Former West Hatch High School student Michael McNeish is through to the live semi-finals of ITV's Britain's Got Talent with his dance group BoyBand.
Michael, 18, who is now studying BA (Hons) in professional dance and musical theatre at The Bird College of Dance, got a 'golden ticket' pass straight into the semi-finals when he performed as part of the five-member group on last night's show.
They received a standing ovation from all four judges before presenters Ant and Dec ran on stage and pressed the 'golden buzzer' giving them their free pass into the live shows.
Michael performed last summer with Boyband on Sky One's 'Got to Dance' programme when they made it to the live finals.
Michael studied A-Level Dance and Performing Arts at West Hatch High School and performed in all of the school's dance shows. Michael achieved an A* in A-Level Dance.
His dance teacher at West Hatch, Rachael Minister, said: "Words cannot describe how proud I am of Michael and all he has achieved since leaving West Hatch.
"I always knew he would be a star. He is one of the most talented dancers I have ever had the privilege of working with but what makes Michael so special is how humble he has always been."
She added: "When watching the group on Saturday night I just knew he would go through, but when Ant and Dec pressed that golden buzzer I literally went into shock!
"I am so proud and know that whatever happens Michael is a star in the making."
The show was broadcast at 8pm on Saturday 18 April on ITV.