West Hatch High School gymnast takes gold at international competition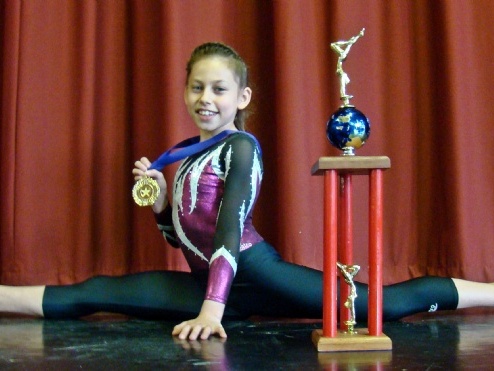 Larni Shulton wins gold representing the UK in an international gymnastics competition.
An 11-year-old student at West Hatch High School has won a gold medal in
gymnastics while representing the UK in an international competition.
Larni Shulton was up against gymnasts from Malta, Holland, Belgium,
Germany and Jersey when she competed in the DHA International
competition in Colchester.
The Chigwell youngster came third overall with high scores in her vault, bars
and floor routines – and earned herself a gold medal with her beam routine.
Larni, who is in Year 7 at the High Road school, started in the sport at the
age of just four and took part in her first competition about three years
later.
She now trains 18 hours a week, spread over five days, at Havering
Gymnastics.
Larni initially took part in ballet but then turned her attention to gymnastics.
She said: "Being with my friends is one of the best things as well as being
able to do a lot of cool skills.
"I like the strengthening side (of the sport) which is strange because a lot of
people don't like that."
Of her latest success, Larni said: "I knew I had done well; I'd had a solid
competition - it was just really amazing to win. I didn't expect it."