Year 7 Open Evening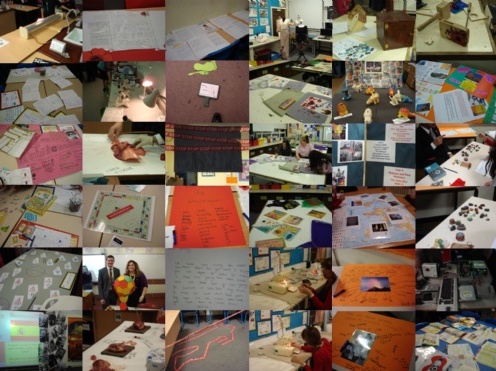 Thursday 16th October was our Year 7 Open Evening, where we welcomed hundreds of prospective Years 7s and received some fantastic feedback from our visitors.
The crowds started to gather before 6pm and the queue of prospective Year 7s and parents/carers nearly reached the school gates. This was the typical sight for our Open Evening, as we greeted hundreds of prospective Year 7 students. The evening was an opportunity to see everything which West Hatch has to offer. Prospective students and their parents/carers had a tour of the school and visited all our departments, who were running a range of different activities which offered an insight into some of the subjects they would study at West Hatch. Sessions included; a murder mystery in English, Language selfies in Modern Foreign Languages, Mathsopoly (the maths version of monopoly) in maths, dance routines in our dance studio, music amplifiers in Resistant Materials, and hydrogen bubbles in science, to name but a few. It also gave our guests an opportunity to see all our facilities, such as our dance, drama and music studios, our gym and (most popular of all) our swimming pool. There was also a welcome talk delivered by the Headteacher, Mrs Howarth, with some assistance from our students.
We love the opportunity to show potential students everything we have to offer at West Hatch and thoroughly enjoyed welcoming all the potential Year 7s. At the end of the event we also received some fantastic feedback from our guests, which you can see in the picture below. One thing which was highlighted by a number of our visitors was the fantastic work of their tour guides – all of whom were current students and many of which were our current Year 7s. They all done a fantastic job and it is the type of event which we simply cannot run without the help of our students.
The event was a great success and all that is left to do now is wait until September 2015, when we will be welcoming many of those prospective students back as part of our next cohort of Year 7 students.
Remember, if you have any questions you can use the 'Contact Us' section of our website to send a message. The section can be found here: