West Hatch High School staff football team begins with a win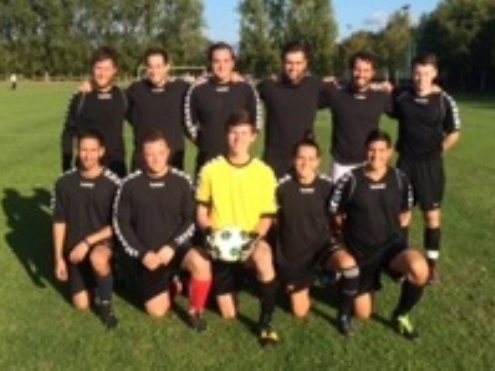 The West Hatch Staff XI played out a ten goal thriller in their opening match,

The Hatch Staff XI played out a ten-goal thriller in their opening game of the season with a thumping 7-3 victory over Rushcroft.
The team travelled to Walthamstow with a bare 11 with injuries to key players that included Mr Hoy, Mr Fevrier and new signing Mr Morgan - but were still too strong for a lacklustre Rushcroft staff XI.
A quiet but dominant start from the Hatch saw a few chances spurned before Mr Flowers tucked away his customary staff goal following a neat cross from Mr Leonard.
However after a short interval Hatch fell asleep and conceded two goals out of nothing as Rushcroft looked to fight back.
WHHS had to find a battling spirit and were rewarded for their positivity and dominance as goals soon came in flooding in.
Another new signing, Mr Bassan, brought them level after a fine assist from the majestic Mr Flowers and this was followed by further strikes from Mr Berry, Mr D'Silva (x2) and two more from Mr Bassan who finished the evening with a hat-trick on his debut.
However man of the match was awarded to the tireless and workhorse-like performance of another debutant, Mr Tinker who started the game as a forward before becoming stalwart in the Hatch defence.
Chad Harris (yr12) must also be noted as he kept goal for the Hatchers once again on his 17th birthday.
Next up Woodbridge and a local derby.
Back Row (Left to Right): Jamie Howell, Daniel Leonard, Mark Tinker, Jordan Berry, Rob Tester, Elliot Corton
Front Row (Left to Right): Harvey Bassan, Ray Flowers, Chad Harris, Lizzie Edwards, Aaron D'Silva